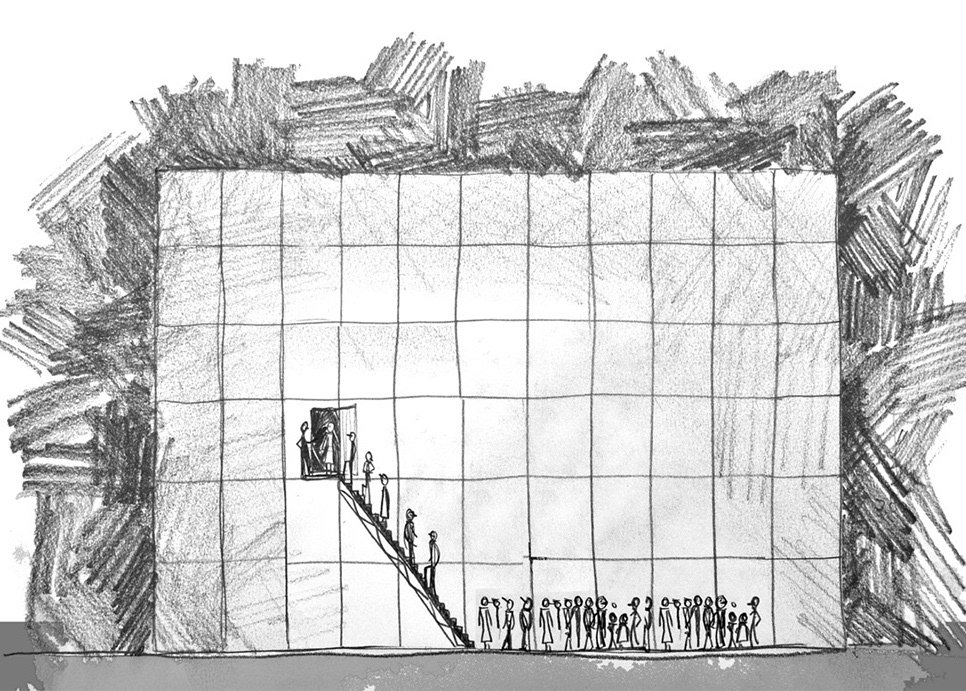 Project: the block
Year the project commenced: 2010
Year it became impossible: 2013
The audience would be on the ground or in grandstands, in front of the stack, 20 m. away. 
The Block is a vertical version of our new type of suburbs: each house its own fence, the entire suburb having its own fence and each family a virtual fence by having their cars inside their double garage and no reason to come outside. If something happens to a family nearby, there is more chance to hear about it on the news, then from your neighbours or in the corner store (because it does not exist). 
Accidents happen. First to one family, then another then a 3rd. No reason or logic is given and you could be next. The people start living in fear of the unknown: is it God, karma, government, nature, a legal punishment for something done wrong? It is not God because he has his own room. 
Then an Angle climbs in, from the outside..... some people hope, some blame, some kill.
The show 'The Block' is only one outcome. It is a whole precinct for a month of activity: a free for all 50 min. version, there is a 80 min. version for a paid audience of 1500, there are experimental performances in each of the ground level containers is given to emerging artists, there are bands performing on the centre big door with audience dancing underneath. Technically only 6 of the containers needed to be purchased and completely altered. The others needed only small alteration, and could be purchased locally and repaired. It could be toured internationally. 
-
The show became impossible for 3 reasons. 
1.  Fear. Engineers gave conflicting verdicts on its feasibility and safety (no logic). They were all solved but producers were hesitant nevertheless. 
2.  It is so big that it is a festival in itself. We could not find any one wanting to incorporate this festival into their existing program. Estimated cost 1.5 /1.8 Million 
3.  Our funds were spent but one more critical design needed to be made.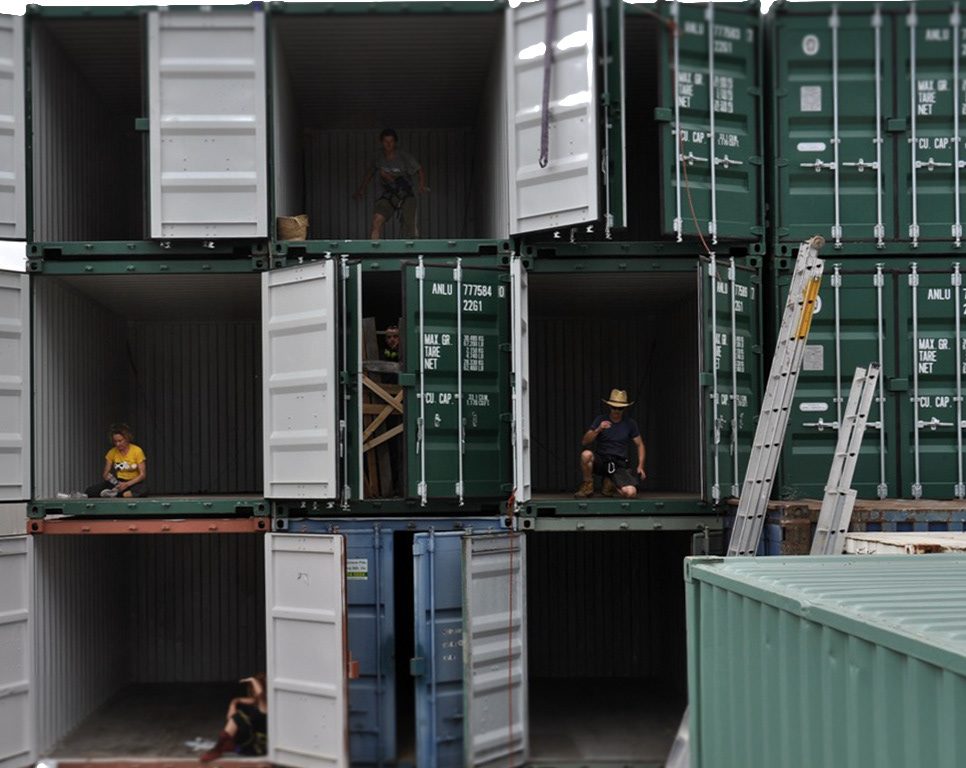 Artist: Joey Ruigrok van der Werven
Collaborators: Jessica Wilson & Ian Pidd