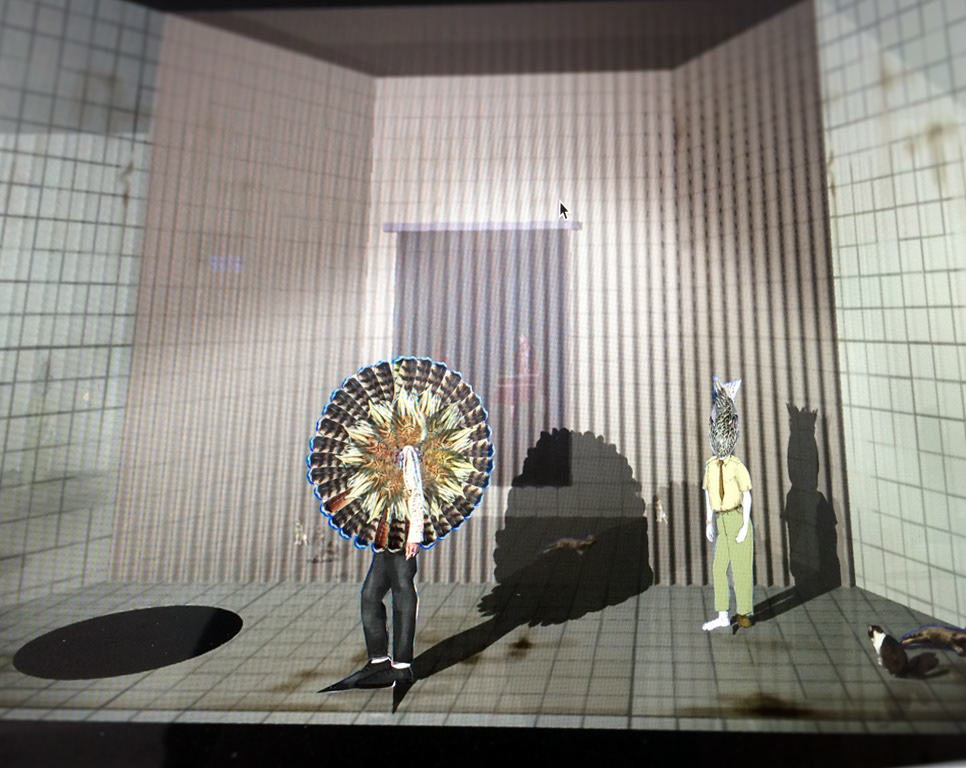 Project: the lost boys, concept design
Year the project commenced: 2009
Year it became impossible: 2010
The first design for THE LOST BOYS, a stage adaptation of PETER PAN told through contemporary song. 
The live version never happened (although we did eventually hold a rough and ready concert at the Forum in Melbourne to coincide with the launch of the film "The Boy Castaways"). That film (made with many of the same collaborators) was what, after three years, many rewrites and some massive shifts in concept this stage show became. (Spoiler alert:- There were no winged costumes or feathered face masks in the film).
Artist: Anna Tregloan
COLLABORATORS: MICHAEL KANTOR, PETE FARNAM, PAUL JACKSON, MARIANNE LYNCH.